Tyre store reifencom GmbH in Frankfurt a.M. Fechenheim
Office hours and events
Office hours
Monday to Friday:

Saturday:
Information
Your tyre trader in Frankfurt-Fechenheim
As a tyre trader the reifencom GmbH has numerous branches. One of them is in Frankfurt's district Fechenheim. The branch is divided into two parts: The workshop and the sales area. Two salespersons assist you helpingly at all times and show the
great rim exhibition
to you in the sales area. This exhibition displays
80 rims
for inspection and sale. In the sales area you cannot only purchase
rims and tyres
, but also assign the
wheel storage
. Up to
1,000 sets of wheels
have space in our warehouse.
reifen.com – Our tyre service for you
The heart of our reifen.com branch in Frankfurt-Fechenheim is in the workshop area. Three fitters operate the
three lifting platforms, the wheel alignment platform as well as the motorcycle platform
on which we also
mount and dismount motorcycle tyres
, of course. Our staff are experienced tyre fitters who are perfectly prepared for every challenge due to numerous intern trainings. At the same time they undergo further training to be able to introduce and explain the newest tyre models and techniques (e.g. TPMS) to you. We want you to feel well at our place. For this reason we attach great importance to an individual consultation during which the tyres and rims are matched to your needs. This applies to tyres as well as rims out of steel and aluminium.
All in all we offer the following services:


Passenger car rims up to 24 inch mountable


Motorcycle rims up to 21 inch mountable


Wheel alignment


Storage


Motorcycle tyres (incl. tyre dismounting)


Hub cleaning


Tyre gas


Tyre registration


Sale of tyres (summer tyres, winter tyres, all season tyres) and rims


We suggest you to make an appointment for the tyre fitting. This especially applies if a tyre registration is necessary at the same time. For this we coordinate ourselves with the TÜV (German MOT) who sends an inspector to our branch at the arranged appointment.
That is how you find our tyre service in Frankfurt
You find the reifencom GmbH in Frankfurt in the industrial park in Fechenheim. It is directly at the federal highway B8, only a few meters away from the stop Dieselstraße. Coming from Offenbach, you can take the federal highway B661 and turn into Hanauer Landstraße.
Of course you can also make an appointment with us today via email or phone. Or you can come to our reifen.com branch and get an impression of our working method. We are looking forward to your visit!
Your team of the reifen.com branch in Frankfurt
Note: You can find a further branch of reifencom GmbH in
Frankfurt Bockenheim
.
Our Overview of services
Wheel alignment

Axes that are not in the same lead cause higher operating costs and lower the driving safety.

A defective axle geometry caused by accidents, edges of the kerbs or potholes lead to an unequal wear.

Possible consequences: Loss of control on wet and dry roads, higher petrol costs, preliminary tyre change.


Storage

reifen.com stores your tyres and wheels safely, professionally and inexpensively.

Even from 2,13 EUR per tyre and month your summer and winter tyres find their well-deserved resting place under optimal conditions.

A professional storage is of great importance for the durability of your tyres.



Financing

At reifen.com you can pay new purchases starting from 99 EUR comfortably and with bearable monthly financing costs.

Also use our cheep conditions which our partner, TargoBank, offers to you.

This way you profit from our services and products today already and can take up to five years time to pay with clear rates.



Motorcycle tyres

Just like riding a motorcycle, the change of tyres is a matter of trust – technology and material have to function reliably. We at reifen.com know this.

The range and selection are enormous at reifen.com. No matter if premium tyres or less well-known branch – you are guaranteed to get the highest quality at the lowest prices



Wheel hub cleaning

During every seasonal refitting and tyre mounting, our wheel hub cleaning ensures clean wheel hubs and even mounting surfaces in a matter of minutes.

Special lubricants cause a permanent seasonal sealing.

This way the wheel hubs make it through the seasons cleanly and safely and the upcoming wheel change is easy and without damages.


Nitrogen inflation

With nitrogen inflation inside the tyre you increase the safety and lower the operating costs of your vehicle.

The air pressure that is constant on long-term decreases the rolling resistance and lowers the fuel consumption.

Because nitrogen inflation stays inside the tyre measurably longer, not only the environment is happy, but also your wallet: The low fuel consumption leads to less CO2 emissions and lower petrol costs.

fast & favorable

reifen.com offers you an enormous tyre selection for all times of the year.

No matter if premium tyres or less well-known brands – you are ensured to get a maximum of quality at unbeatable low prices.

Because of lacking brand loyalty and great stocks, we guarantee a prompt delivery of common brands and a professional, fast assembly.




Deferred payment

At reifen.com you can buy immediatelly and pay later.

That way you secure the tyres, rims or complete wheels you like today, but do not pay until the time spam favoured by you. And this is done at favourable conditions, after 30, 60 or 90 days. This service only costs 1% of the purchase price per month.


Tyre protection
If the worst comes to the worst, you get the exact same model delivered and mounted by us for free. Should you not live close to a branch, the insurance even accepts a part of the fitting costs through a different assembler that is more conveniently situated for you.
And if your model should no longer be available at the manufacturer meanwhile, we get you – to avoid dangerous mixed tyres – two of comparable quality that can be fitted onto the equivalent axes. Due to ever-poorer road conditions we offer you the highest possible safety at the least possible concern factor.
You can get further information in our branches and in our additional warranty policy.
Prices for services
All fitting prices are understood to be per tyre including balancing, rubber valve, as well as tyre mounting and dismounting.
Please note: When fitting with TPMS (mounting sensor, programming the sensor, training the sensor, function control) further costs arise.
Please request these directly at the branch.
Tyre onto steel rim
| | |
| --- | --- |
| Passenger car steel rim up to 13" | 11.70 € |
| Passenger car steel rim 14" | 12.00 € |
| Passenger car steel rim 15" | 12.25 € |
| Passenger car steel rim from 16" | 14.25 € |
Tyre onto aluminium rim
| | |
| --- | --- |
| Passenger car aluminium rim up to 15" | 15.25 € |
| Passenger car aluminium rim 16" and 17" | 17.25 € |
| Passenger car aluminium rim from 18" | 20.50 € |
| Passenger car aluminium rim from 19" | 23.50 € |
Off-road tyres
| | |
| --- | --- |
| Off-road steel rim | 22.25 € |
| Off-road aluminium rim | 24.25 € |
Mobile home and light trucks
| | |
| --- | --- |
| Mobile home | 23.00 € |
| Mobile home/light trucks | 21.00 € |
Servicepakete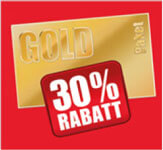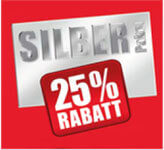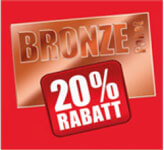 All prices for the tyre change are to be understood as per tyre.
Please note: When fitting with TPMS (training and function control of the sensor) further costs arise. Please request these directly at the branch.

| | |
| --- | --- |
| Tyre change passenger car up to 15" | 5.95 € |
| Tyre change passenger car up to 16" | 6.45 € |
| Tyre change light truck | 8.95 € |
| Tyre change off road - SUV | 8.95 € |
| Tyre change sports car | 8.95 € |
| Tyre change mobile home | 8.95 € |
All prices for the tyre change are to be understood as per tyre.
Motorcycle
Tyre change on the dismounted tyre

from

14.50 €
Old tyre disposal motorcycle
2.75 €
Wheel storage
Wheel storage including tyre cleaning, per set (4 pieces) and for each month commenced:
| | |
| --- | --- |
| Passenger car wheels up to 17" | 8.50 € |
| Passenger car wheels from 18" | 9.95 € |
Wheel storage including tyre cleaning, per season and set (4 pieces) in the tyre hotel:
| | |
| --- | --- |
| Passenger car wheels up to 17" | 51.00 € |
| Passenger car wheels from 18" | 59.70 € |
Old tyre disposal (per tyre)
| | |
| --- | --- |
| Tyres up to 17 inch | 2.99 € |
| Tyres from 18 inch | 3.49 € |
| Old tyre disposal motorcycle | 2.75 € |
Other
Axle alignment

from

24.90 €
Tyre gas
2.95 €
Wheel hub cleaning
2.95 €
Complete wheel cleaning

from

2.45 €
Tyre protection up to 17 inch
2.50 €
Tyre protection from 18 inch
3.50 €
Tyre Pressure Monitoring System (TPMS)
| | |
| --- | --- |
| TPMS during tyre fitting for TMPS installation, programming, training, test | upon request |
| TPMS during tyre fitting for TMPS training and test | upon request |
Financing information
*Payment against invoice is only available to customers resident in the Federal Republic of Germany, and up to a total order value of 1,000.00 EUR!

Commercial customers and resellers may also pay against invoice following a successful credit assessment.

reifencom GmbH shall inquire at the following credit agencies regarding information stored in their database about your personal address and creditworthiness, including information produced based on mathematical-statistical processes (scoring).

Adress and Creditworthiness (scoring) may be requested from:


Creditreform Boniversum GmbH, Hellersbergstr. 11, 41460 Neuss


The financing fee shall be calculated as follows:

Payment target 7 days = no financing fee
Payment target 30 days = 1% financing fee
Payment target 60 days = 2% financing fee
Payment target 90 days = 3% financing fee


Map
Contact
All branches